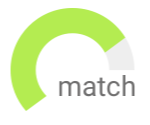 Haven't found the job you are looking for? Use our new smart new Job Match tool to find your next opportunity.
Gurgaon
Permanent
INR7,000,000 - INR7,001,000 per year
Developing and implementing successful business plans for high impact product offerings with exceptional selling approach.

Leading Entire Sales Team for rapid delivery of high growth revenue results.
Leadership role
Wealth Creation Opportunity
Bangalore Urban
Permanent
Work from Home or Hybrid
Our client is looking for sales professional to lead the business function working with corporates for their hiring needs.
To lead the sales function of the company
Work directly with the founders & senior leadership
New business opportunities - including new markets, growth areas, trends, customers, partnerships, products, and services - or new ways of reaching existing markets.

Develop and grow strong collaborative relationships both internally and externally with Japanese OEM.
Opportunity to work with a leading Chemical MNC
Industry standard remuneration
To raise funds for Asset Management products by regularly engaging with Large Institutional clients & family offices.
Preferably should have done fund raising in the past preferably for private markets (Venture Capital / Venture Debt).
Serve Ultra High net worth individuals, Families and Family offices
Access to best-in-class investment solutions through widespread network
Mumbai City
Permanent
INR20 - INR25 per year
Finance Business Partner for Sales and Marketing, contributing to improve the quality of Sales and controlling expenses.
Opportunity to work with a fast growing organisation
Opportunity to lead a team
Drive the revenue-generation by ensuring the defined ROI is achieved.
Frame and implement sales strategy, ensuring all sales targets are met.
Opportunity to work with a leading Logistics MNC
Opportunity to develop expertise in sales and business development.
Opportunity to work with the CEO and leadership team directly
Opportunity to lead a Pan India Team
Opportunity to work with the CEO and leadership team directly
Opportunity to lead a Pan India Team
Leading the national sales portfolio for domestic freight business of a leading logistics MNC
Managing the yearly sales strategy and developing the sales team
Opportunity to work with a leading Logistics MNC
Pan India leadership role
Work closely with the leadership team across internal sales functions to prepare a robust sales plan for the respective business segments, with clearly defined goals and metrics.
Work with stakeholders to draft a sales strategy spanning across various businesses in alignment with the key business priorities as shared by the core leadership team
A chance to be part of the core team
Competitive Compensation
Mumbai City
Permanent
INR4,000,000 - INR5,000,000 per year
Lead and formulate strategy for sales as well as business development activities for international markets for BESS
Opportunity to working with a strong upcoming firm in the BESS space
Industry standard renumeration
Create job alert to receive Sales jobs via email the minute they become available
Acquiring B2B Enterprise Warehousing customers with a team of 20+ people across sales, solution design and warehouse teams
Opportunity to work with one of the fastest growing logistics-tech firm
Strong compensation structure backed with ESOPs in addition
Bangalore Urban
Permanent
Responsible for achieving sales, profit and market share targets through improved sales force effectiveness, capitalisation of new opportunities and providing effective support for implementation of marketing activities
A growing player in the new-age sustainable packaging solutions market
Chance to lead sales function of a florishing organization
Managing sales for the organisation and ensuring all the ships and liners are filled.
Managing the sales, customer service team across India.
Opportunity to work with a growing Shipping company
Pan India leadership role
The role can be based out of Delhi NCR/Mumbai/Bangalore
Create GTM strategy and build a predictable business with magnetisation from large brand partners
Map CXO stakeholders within target companies to drive revenue growth
Opportunity to work with India's Largest Discovery Platform For Offline Retail
Opportunity to work with industry leaders
Lead and build the Digital Sales channel for the organisation including the sales organization that would be needed to deliver sales for the current brand portfolio and others which may be introduced in times to come.
Creation of a sales revenue budget for each of the new initiative and streamline the distribution pipeline to the best extent possible to maximize product distribution
Lead the Digital Business for a leading Foods Brand
Part of the Senior Leadership Group
The Zonal Manager (ZM) role is responsible for leading the sales team for an entire zone to execute the Sales Strategy at an Annual, Quarterly and Monthly level, and is accountable for the achievement of Business and Process KPIs. The role is also a key influencer in the design of Sales Strategy & Key Business Procfesses.
Work directly with the founders
work with a growing beauty brand
Responsible for all sales automation project including work with Tech Development teams on new development projects, or for maintaining and improvement of existing automation (basis feedback from the Field)
Translate field insights from sellers into detailed requirements incl. (in some cases) concept diagrams or graphical representations. precise & accurately captured
Leading Life Insurance Company
Growth Opportunity
Experience selling to the BFSI ecosystem across the Mumbai region
Candidate should come with relevant connects in the BFSI domain
This is an IC role, based out of Mumbai
Candidate should come with experience selling to BFSI
- Drive the growth of the speciality chemicals portfolio in the designated geographies through developing a strong insight on sales strategy, planning, and implementation

- Develop strong relationships with key stakeholders in the market, drive sales, business development, and growth for speciality chemicals business unit in the designated markets
Work with one of the largest speciality chemicals MNC
Lead the charge of international sales in the designated geographies
Bangalore Urban
Permanent
As a regional sales manager, the key job purpose is to provide leadership to a specific geographic region on the following parameters: 1. Sales strategy, 2. People, 3. Process adherence and 4. Execution. This role reports into the Director of Sales and is based out of Bangalore.
An excellent opportunity to lead a fast growing business
An excellent opportunity to lead a large team
Create job alert to receive Sales jobs via email the minute they become available