Register on the form below to receive the Michael Page Talent Trends Report via email
---
India Talent Trends 2021: A Salary Guide for the New Normal
More than just a name change from our annual Salary Benchmark report, the Talent Trends 2021 features market trends and hiring insights you need for the year ahead.
The Michael Page Salary Guide has traditionally been our annual salary guide that allows business leaders, hiring managers and job seekers to make informed employment decisions in India. However, in view of the COVID-19 pandemic and the ensuing economic disruption around the world, we recognise that our annual salary guide needs to do a whole lot more. Talent Trends 2021, then, is a new salary report that features insights and market sentiment for areas that have experienced major upheavals in the past year. Expect topics that cover prominent recruitment- and talent-related concerns, including digital readiness, organisational design, flexible work, leadership, performance management, as well as diversity and inclusion.
The results draw from a survey of 12 Asia Pacific markets, with responses from over 5,500 businesses and 21,000 employees, of which over 3,500 replies are from directors or business leaders. With advice and recommendations from Page's consultants and leadership, the report is the definitive guide to salaries and hiring trends across the Asia Pacific region in 2021.
Watch the webinar and receive the Talent Trends 2021 Report here.
India's Key Statistics
| | |
| --- | --- |
| 53% | of companies in India are looking to increase their headcounts in 2021 |
| 75% | of those employed anticipate themselves looking for new job opportunities |
| 10% | expect zero increase from their current salary on a new job offer |
Report Highlights
1. Future workplace trends

Learn from our findings, the top priorities for business leaders in 2021, key investment areas in technology and digital tools, employees' preference on workplace flexibility, and how performance assessment has changed.

2. People-first strategies

From leadership communication to mental health and wellbeing, the report highlights the best people strategies to engage your most valuable asset – talent.

3. Salaries and bonuses

Find out how your company offer to new hires match up with your competitors and the expectations from top talent.

4. Attracting and retaining top talent

Remuneration may be important, but it is not everything in talent attraction. Learn non-monetary aspects of attraction and retention strategy top talent value most.
Average salary increases in India for potential new hires in 2021
| | |
| --- | --- |
| Functions | (%) |
| Banking & Financial Services | 13 |
| E-commerce / Internet | 16 |
| Fast Moving Consumer Goods (FMCG) | 14 |
| Healthcare & Life Sciences | 15 - 20 |
| Industrial & Manufacturing | 14 |
| Natural Resources & Energy | 13 |
| Professional Services | 14 |
| Property & Construction | 11 |
| Retail | 13 |
| Technology | 15 - 25 |
| Transport & Distribution | 11 |
2021 Salary Guide: Embracing disruptions and the road to recovery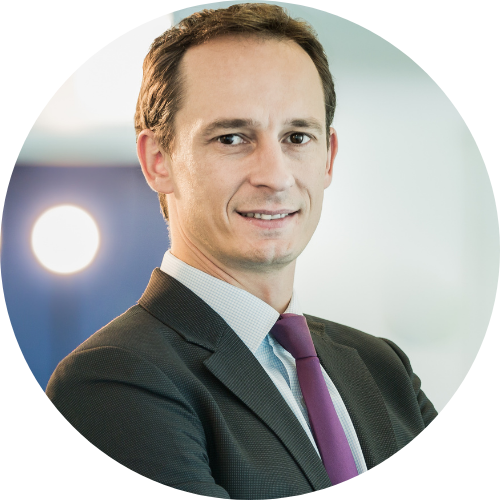 Nicolas Dumoulin
Managing Director, India
Entering 2020, India was riding on a high in terms of hiring activities, which was driven by the country's burgeoning economy. However, the COVID-19 pandemic quickly put the brakes to India's financial boom and the world to a standstill. Caution was top of mind as businesses remained in a holding position during the early months of the nation-wide lockdown. By mid-2020, it was clear that the pandemic, and the resulting economic downturn, was not going away anytime soon.
With that said, there were multiple bright spots to be had — and our India Talent Trends 2021 report reflects just that. Hiring activities among internet-based businesses, such as e-commerce and educational technology, remained relatively robust across India. By September, the mindsets of even the most traditional industries began to lean towards the positive, with businesses switching gears to recovery mode for 2021 and beyond. Some companies even saw 2020 as an opportunity to reassess their priorities and implement changes. For instance, in India, startups examined their core businesses and retrained their focus on profitability. Larger conglomerates, too, took the time to increase their reach and influence and establish new lines of business. 
These positive movements have already spurred job-related activities across India. In fact, according to our internal data, activities have resumed to about 85% of pre-COVID levels by the end of 2020. With technology and healthcare sectors in India showing promising recovery signs, Michael Page India's assignments will likely return to full capacity come Q2 2021.   
Perhaps even more exciting is that Michael Page is celebrating its 10th anniversary in India this year. Since 2011, we have grown to 150 consultants across two distinct brands and three offices. I am immensely proud of the lives that we have changed in positive ways throughout the journey. Together with your support, we have made a difference to over 7,000 people's careers and we hope to achieve even more in the next 10 years. 
We have also had over 250 internal promotions, bringing a significant number of our talent to the next rung of their career ladders. Despite all the movements, it is also extraordinary that the original 10 people who joined us in 2011 are still part our India family today. This is testament to not just the scale to which we have grown, but the resilience we have forged as a team.    
Much of India's economic miracles occurred within the same timeframe and from its rapidly developing technology and fintech sectors to the burgeoning role as a logistics and manufacturing hub. Michael Page is proud to have witnessed India's progress through the years, supporting businesses with human resources needs. Besides growing from one to three offices, the Michael Page India team has also survived arguably the most gruelling parts of the COVID-19 pandemic. The experience has made us more resilient, and I believe that the year ahead is going to be the best one yet.