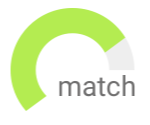 Haven't found the job you are looking for? Use our new smart new Job Match tool to find your next opportunity.
The role includes working on internal and external strategy consulting projects across the Middle East and South East Asian region.
Global exposure to rapidly growing industries
Fast track to leadership positions
Hyderabad
Permanent
Work from Home or Hybrid
The role is a senior position to lead and manage projects for the organisation in the domain of HVAC and MEP projects. To lead and direct projects and engineering functions in order to ensure that all projects and engineering work is carried out according to prescribed quality, cost limits and technical support to large capital initiatives
Senior Role in Project Management
Global organisation with robust culture and values
Excellent opportunity to work with the Group CEO for a fast growing business
Work directly with the external stakeholders and drive strategic agendas
Leading medical devices giant
Opportunity to work with the Global CEO
Our client is looking to hire a architecture project lead for their offline stores projects team across India, Bangladesh, Sri Lanka & Middle East
Opportunity to work with a leading luxury retail brand in India
Opportunity to lead a project vertical for the brand
Lead and build the new product development team
Drive the team to deliver high quality products within estimated time frame
Opportunity to work on new and challenging problems and innovate
Senior level role with high visibility and accountability
An opportunity to lead large scale global advanced engineering projects

A leadership opportunity to work with a world leader in engineering
An opportunity to lead large scale global advanced engineering projects
A leadership opportunity to work with a world leader in engineering
The job will focus on working closely with COOs of different business units to ensure that the business runs smoothly. It will also involve working with different aspects of the business - finance, HR, Sustainability etc. and ensure that the projects in these divisions are tracked and completed efficiently.
Opportunity to closely work with the COOs office and drive business operations
Opportunity to work with different enabling functions of business
Bangalore Urban
Permanent
An opportunity to lead a large project with a Global FMCG firm which would require the leader to head a Cross Functional Team with the intention of ensuring that the Capital Investment Project is completed within the stipulated time within approved budget/time-lines as well as meeting the quality standards set by the stakeholders
An opportunity to Head Projects for a Global FMCG company
An opportunity to be part of the core leadership team
Create job alert to receive Project Manager jobs via email the minute they become available
The HRMS Program Manager is responsible for the project management and delivery of the HR work streams resulting from the HR review that has been conducted recently.

They will be responsible for creating, managing and executing various projects to standardise and strengthen HR practice across the organisation, as well as setting new processes for the management of consultants involved in commercial contracting.
Fast track growth & PnL ownership
Handling multiple clients
To lead the project operations for a high rise and high residential project.
Work in Luxury Real Estate projects
Lead the Project Operations for a High-rise high end project
The role is to lead the function and be a part of the projects team to manage QS, Contracts for all ongoing and upcoming projects
Leading the function under the Projects Head
Opportunity to work with the leadership team on various projects
Mumbai City
Permanent
INR2,499,999 - INR2,500,000 per year
Carbon project developer

Coordinating with the vendors, finances, etc
Get an opportunity to work with Global stakeholders on day-to-day basis
Get an opportunity to work on High Value Transaction
To head all regional projects with support from independent Project managers. Backed by strong research and analytics, our experts offer a comprehensive range of real estate services across advisory, valuation and consulting, transactions (residential, commercial, retail, hospitality, land & capitals),
To work with an established MNC
To head multiple project in the Northern Region.
Delhi
Permanent
INR3,500,000 - INR999,999,999 per year
As a PM, you will be responsible for leading platform development , overseeing the product life cycle from ideation to release, collaborating with cross-functional teams, including Engineering, UX/UI, Sales, Marketing, and Customer Support, to ensure it meets customer needs, drives revenue growth, and delivers a seamless user experience.
End to End Ownership of Product
Opportunity to scale
Mumbai City
Permanent
Work from Home or Hybrid
This role will be a part of the Digital & Technology practice of the organisation and it will play a key role in scaling up Salesforce vertical for them
Work closely with business and project managers to design and code the newsletters as per requirement.
Partner with their web development and design teams to update the web landing pages and internal tools to make them more efficient.
Get to work with a leading FMCG company
Career progression in a technology center
Gurgaon
Permanent
INR2,500,000 - INR3,500,000 per year
Our Client is looking for PMs & APMs to become a part of their Product Team
The job requires the candidate to handle a green field project and perform the design, implementation, and start-up phases of the projects on the manufacturing site, within the defined scope of responsibility or specialisation.

The candidate is required to handle project management, budgeting, manpower planning, project time-line, team training, TPM and safety and environmental protocols.
A chance to work with a global FMCG firm with a competitive market pay.
Get a chance to work with industry leaders
To work cross-functionally across the organization to formulate and operationalise overall strategy.
To leverage analytic, strategic thinking, and project management skills to help teams prioritise and drive key firm initiatives forward.
Opportunity to be a part of a South Asia's Largest Music Streaming Organization
An exciting role that allows you to formulate & operationalize overall strategy
Create job alert to receive Project Manager jobs via email the minute they become available