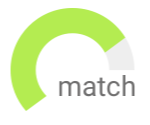 Haven't found the job you are looking for? Use our new smart new Job Match tool to find your next opportunity.
The position is responsible for formulating and implementing the financial/operations strategy for the brand, and responsible for evaluating the feasibility for new projects.
To be a part of the strategy & transformation team for a world leader
To be a part of fast-paced & meritorious environment
Bangalore Urban
Permanent
An opportunity to lead a large project with a Global FMCG firm which would require the leader to head a Cross Functional Team with the intention of ensuring that the Capital Investment Project is completed within the stipulated time within approved budget/time-lines as well as meeting the quality standards set by the stakeholders
An opportunity to Head Projects for a Global FMCG company
An opportunity to be part of the core leadership team
To lead the project operations for a high rise and high residential project.
Work in Luxury Real Estate projects
Lead the Project Operations for a High-rise high end project
As SVP Product you will be -
The primary architect of a world class user experience
Leading a team of PMs and Sr PMs, working on multiple products and features that will enhance the user experience
Working with leaders including our CEO to gather a 360 degree understanding of problems that we
aim to solve and deliver on the business outcomes
Work with industry's best leadership team to design & build world class products
Drive the product as a leader making direct business impact
As a Group PM you will be -
Building world-class products and taking it to the next level.
Defining and executing the Product Strategy.
Influencing the overall business strategy driven by your clear understanding of the customer and their needs.
Opportunity to work with a growing fast track startup
Opportunity to work with established brand