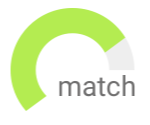 Haven't found the job you are looking for? Use our new smart new Job Match tool to find your next opportunity.
Starting our own E-commerce and responsible for all E-Commerce operation.

Develop strong understanding of consumer, competitive and brand health
Opportunity to work with a leading pharma company headquartered in London
Best industry compensation and opportunity to grow exponentially
Mumbai City
Permanent
INR5,000,000 - INR5,001,000
The role will be responsible for building and managing a team of performance and digital marketeers. The role would involve driving app installs, managing performance budgets, running digital marketing campaigns etc.
Leading Digital Marketing for a Leading E-commerce Portal
Managing Large Teams and Budgets
Mumbai City
Permanent
INR3,500,000 - INR7,000,000
Lead the E-Commerce business P&L for a leading Logistics and Supply Chain Brand based out of Mumbai
Opportunity to work with a leading Logistics and Supply Chain Brand
Industry standard compensation
Responsible for generating revenue through online/digital sales channel
Define, develop and constantly optimize digital solutions to meet the goals and KPIs: Revenue, ROI, month on month growth in terms of new customer acquisition, traffic, impression, returning customers ratio, A/B Testing campaign strategies, landing pages, pricing strategies, increment in ticket size, etc.
Be a part of fast growing setup to expand their footprint in the E-commerce
Opportunity to work directly with the founders
Head the Fintech division of a Leading e-Commerce company in India
Leadership role
Wealth Creation Opportunity
Take on a leadership role.
Work with a rapidly growing organisation.
Take on a leadership role
Work with a rapidly growing organisation
This is an e-commerce head role - will be forming the team of Digital and E-commerce sales for the organisation.
1. To work in an international company with a rapidly growing set up in India
2. Be at the front of developing the online strategy for the Indian market
The Head of HR will be part of the extended leadership team. She/he will align with the firm's long-term vision. Will tackle the challenges associated with building a top-notch team in a start-up environment. Will be responsible for recruitment, performance management, culture building and managing HR functions for a growing team.
Lead the HR Function while reporting to the founding team
Opportunity to work with one of the leading gaming Start-ups in India
Bangalore Urban
Permanent
Build partnership as a lever to drive revenue for the organisation

Work directly with the founders to ideate and own any strategic initiatives with short-term / long -term revenue impact
Work directly with the founders of a high growth internet company
Build partnerships as a strong lever for revenue growth
Looking to hire a seasoned leader with at-least 10 years of industry experience. Should have Software engineering IT experience with strong knowledge and experience in AWS cloud.
Leadership role
Multinational brand
Create job alert to receive Ecommerce jobs via email the minute they become available
As a key architect for the team, you will design and develop user facing systems that are scalable, reliable and available. You will guide and mentor the team in building a strong tech foundation and instil a great engineering culture in the organisation.


A clear career growth path in a fast-growing organizationand industry
Ownership of building intelligent retail systems and scaling them
This is an ecommerce head role for a Personal care FMCG company to oversee the marketplaces as well as the business webstore. It's a P&L head role.
1. To work in a leading Indian organization
2. Be at the front of building on the growth for the business
Gurgaon
Permanent
INR10,000,000 - INR10,001,000
Opportunity to design and implement the full Data Science life-cycle: work closely with internal and external stakeholders to build instrumentation and define dimensional models, tables or schemas and form the basis for our business decisions
Opportunity to be part of a growing ecommerce organization
Leadership opportunity with high accountability
Head of Tech & Data owns the technological and architectural decisions for the team and is an executor and the visionary force behind the technical platform. Head of Tech & Data works closely with all team members to create a modular, scalable solution that addresses/incorporates future architectural changes and designs and drives the teams engineering practices in clean coding, test driven development, continuous integration.
Manage team of Software Developers drive new tech
Manage a Data team to drive new data initiatives
This is Ecommerce manager role in a leading FMCG organisation. The incumbent is responsible for managing business across the online marketplace platforms to drive incremental growth in sales and revenue for the brand.


An opportunity to work with a renowned FMCG organization
An avenue to work with a leading brand and contribute to its growth story
As a hunter, acquire new logos in the US by selling the organisations digital commerce service offerings
This is an individual contributor role reporting to the CEO and Founder to grow the services business in US
Opportunity to drive the sales in US market for digital commerce services
Work directly with the Founder to expand the services business in USA
Bangalore Urban
Permanent
We are looking for a Director of Engineering to lead our team responsible for E-Commerce capabilities. To drive the engineering work force and should help elevate the overall productivity.
Opportunity to lead and inspire high caliber engineering team in E-Comm space
Develop and drive scalable solutions in a fast paced environment
As an M&A head you will be responsible for sourcing, negotiating, structuring, and executing strategic acquisitions/investments which will also involve driving post merger integration.


Opportunity to work for a fast growing Internet/E-commerce company
Opportunity to lead M&A and manage a team
Extremely entrepreneurial opportunity offering high levels of ownership. The person will lead the eCommerce & D2C business in a way that optimizes the company's online presence and reach & provides the org with a strategic advantage. This will include leading a cross functional team which has an entrepreneurial spirit and innovation at its core.
End to end ownership of the eCommerce & D2C business
Lead company strategy to drive market share & visibility via digital platforms
Bangalore Urban
Permanent
Excellent opportunity to work with a growing internet/ E-commerce start up
Essential leadership role in driving L&D agenda along with building capability of broader business
Excellent opportunity with a growing internet start up
A challenging role & experience to lead the L&D agenda of the organisation