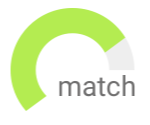 Haven't found the job you are looking for? Use our new smart new Job Match tool to find your next opportunity.
Our client is looking to hire a COO for their semi automated port in India.
Candidates with experience of working in semi automated port /terminal to apply
Candidates with 15+ years of experience should apply
To effectively oversee the various legal aspects of the business. The candidate will be responsible to negotiate, draft contracts and ensure it is in line with the Company policies including compliances and litigation
Only Candidates with 10+ years of experience apply
Only Candidates based out of Mumbai or willing to relocate apply
Support in handling the legal requirements for real estate in terms of drafting, negotiating, and reviewing all legal documents
Only Candidates with 7+ years of experience apply
Only Candidates based out of Mumbai or willing to relocate apply
The position takes PAN India responsibility of farming and hunting for large accounts in the Hi-Tech Industry (Tech Hardware, Mobiles, devices,etc). The role's key focus will be to use the client's global presence and clientele to grow the business in India. It is a national leadership role with a team of experienced KAMs and Customer Excellence executives reporting directly to enable job objective achievement.
Opportunity To Lead a Pan India Team in Vertical Focussed Sales
Opportunity to work with one of the Largest MNC in Freight Forwarding
The position will lead Contract Logistics sales at a PAN India level for a global giant in the International logistics space.
The responsibility includes setting the practice up for success in short and long term.
Opportunity to lead Pan India Contract Logistics Sales
Opportunity to set up Contract Logistics as a Profit Centre for an MNC
This is a HR Manager for Mumbai location. This will be an Individual contributor for now ( with scope of Team Management in future) and will report into the Head of HR.
Opportunity to work closely with the CHRO
Growth opportunity with an established global brand
The Operations Lead (Shipping) is responsible to overview and manage operations overall covering Equipment positioning, Transport Disposition, and Port Ops.

Plan and manage all inland locations movement, transport dispatch activity, ICD activity. Be responsible for Cost Management, Risk Assessment and protecting the organisation's interests.
An opportunity to work for a profit-leading multinational in the industry
An opportunity to learn regional operations function managing multiple regions
Mumbai Suburban
Permanent
Senior Manager - Customer Service, Logistics Distribution and Supply Chain, Mumbai Suburban:

Ensure overall delivery and quality of the business offerings to customers.

Review and improve organizational effectiveness by developing processes, overseeing employees, establishing a highly motivated work environment, and creating innovative approaches for improvement.
An opportunity to work for a leading MNC in the liner shipping space
Fast-paced career growth and opportunities to explore other internal roles
- Lead the complete HR portfolio for a fast growing logistics enabler reporting directly into the CEO's office

- Drive Talent Acquisition and HR strategy for the company
Directly work with the leadership team
Drive the entire Talent Acquisition and HR strategy for the company
Mumbai Suburban
Permanent
Looking to hire a Senior Manager Operations with 8+ years of experience in port/terminal operations in liner or freight forwarding industry along with overall equipment positioning, transport disposition, port ops, inland locations movement, transport dispatch activity, ICD activity
Only candidates with 8+ years' experience in port or terminal operations apply
Only candidates with experience in liner or freight forwarding industry apply
Create job alert to receive Transport Distribution jobs via email the minute they become available
Mumbai City
Permanent
INR2,200,000 - INR2,600,000 per year
The Sr. Indirect Tax Specialist- MENA will be responsible for functionally handling the Indirect & direct tax for primarily the middle eastern & African region. Tax planning, research & compliance activities for multiple countries in MENA region that supports the achievement of the most desirable tax results for the business. And driving automations and process standardisations. This role is based in Mumbai
Opportunity to work with a flat structured Global leading Fortune 100company
To lead the tax functions of MENA region and implement best practices
Kick start the cruises vertical in India.
Recruit, develop and manage talent for the vertical.
Develop New Strategies for growth, monitor and review planning and implementation.
Opportunity to work with a leading Shipping MNC
Pan India leadership role
He/She will be responsible for marketing & branding, GTM strategy, demand generation, customer acquisition, campaigns, and channel development.
Making Digital Media Strategies which will increase brand awareness as well as conversion rate optimisation across social media platforms.
Would be responsible for supporting all full-time social media Online and Offline reps globally and increasing Inbound Web Leads.
Opportunity to work with a leading Logistics company
Pan India leadership role with global exposure
Manage all aspects of go-to-market initiatives from strategy, concept, buying persona, vendor/technology assessment, design, global coordination (as relevant), and project management
Developing the annual, quarterly, and seasonal marketing agenda - what we are saying, to who, and how we are saying it
Leading the design and delivery of an exceptional customer experience on the Logistics- Consumer side
Opportunity to work with a leading Logistics company
Global marketing leadership role
The role holder must be a technology leader with an experience leading large application teams across inhouse and vendor partners
Experienced technology leader with a flair of leading large teams
5 day work at office model
Looking to hire GM Operations (warehouse) with 15+ years of experience in warehouse and logistics management in FMCG/Auto/OEM industry having a PG degree in SCM/Operations (Only Diversity candidates apply)
Only DIVERSITY candidates with 15+ years of exp in warehouse management apply
Only candidates with 3PL logistics experience with FMCG/Auto/OEM apply
Mumbai Suburban
Permanent
Looking to hire a Head Projects with 15+ years of experience in construction and infrastructure development in transport and rail industry
To lead the project operation for an EPC company
To work closely with Top Management.
Manage and monitor the branches in the regions of Maharashtra, Gujarat and Madhya Pradesh, ensure enhancement of customer base, increase in business volumes, improvements to customer experience and effective functioning of locations in the Region for their NVOCC/ Liner division of business.
Opportunity to work with one of India's leading logistics service provider
Opportunity to manage multiple teams and branches
Will be responsible for Pan India PnL
Should be very strong in People Management
Will be responsible to build and maintain relationship with Lines/NVOCC
Opportunity to work with one of the fastest growing Logistics company
Pan India leadership role
Product Ownership - Defining product vision and applying cards business acumen and insights to planning and execution of customer programs
Opportunity to be part of a Excellent Brand
Leadership Role
Create job alert to receive Transport Distribution jobs via email the minute they become available