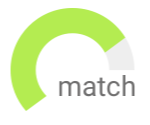 Haven't found the job you are looking for? Use our new smart new Job Match tool to find your next opportunity.
The person will be responsible for heading the entire sales function for identified top 250 customers by revenue potential with multi-location presence. Also the person will be responsible for driving customer acquisition and wallet share gain objectives through a team of top notch strategic sales account managers.
Great leadership opportunity for people having a strong background in Sales
Work in a hyper growth company having sustainable values
The role holder will be responsible for leading the product strategy, discussions and ideation sessions with business leaders for relevant business verticals
12+ years in leading native development of products in ecommerce or logistics
Ability to translate business requirements into scalable products
Leading business function for a leading sustainable Transport business.

The role includes:

* working closely with the business team in charting out business strategy and translate the same into annual operating plan.

* Jointly owning the business plan and PnL with the business team and delivering on the same.
Opportunity to be part of a high growth Company
Opportunity to lead the Business Finance vertical in a well established Company


Strategizing & driving growth plans for the branch


Responsible for delivering Branch budget
Opportunity to head a P&L responsibility
Opportunity to work with an Indian Freight Company ranking top 10 in Air Freight
Looking for a candidate with 10 to 12 years of experience in Compensation & Benefits and some experience in driving performance management as well with FMCG/FMCD/Manufacturing/Supply chain/internet organizations
Opportunity to work with one of India's fastest growing organisations
Lead Total Rewards along with Performance Management
Hires and trains qualified candidates for entry-level roles
Oversees the day-to-day work flow of the branch
Conducts performance evaluations that are timely and constructive, providing recommendations for promotion and salary adjustment as appropriate
Opportunity to lead a branch and managing the P&L
Strong sales and operational strategy exposure
A strong solution lead who can map the existing IT systems and plot the opportunities of improvement against the critical areas of business growth for additional areas ensuring the integrity of solution designs from concept through implementation, balancing the architectural concerns of projects with concerns of the enterprise.
8+ Years of experience (Preferred logistic background or experience)
Exposure on SAP based solution designs from concept through implementation.
New business development and managing sales for the company.

Conducting market research to understand the pulse of the market.
Opportunity to work with an international freight forwarding Logistics company
Opportunity to work with one of the fastest growing organisation in the industry
The role holder is responsible to liaise with end users and internal stakeholders to assess and develop technology solutions for the firm's ecommerce business
The role holder is expected to have a sound knowledge of business processes to build a product strategy that is in line with the firm's core business
7-15 years of experience working in express delivery/last mile logistics
Ability to translate business requirements to technology solutions