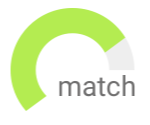 Haven't found the job you are looking for? Use our new smart new Job Match tool to find your next opportunity.
The position will be contributing towards Sales, Marketing & Business development of the client's recyclables services to the Indian market.
Work with one of the world's biggest MNCs in sustainable and recycling solutions
Work closely with leadership team to drive business growth and market insights
- Work with one of the larges plastic manufacturing firms in the country to lead the business development efforts in North India

- Work on developing and servicing key accounts in the FMCG and Pharma space with a high focus on quality output
Work with one of the largest plastics manufacturing firms in India
Lead the charge for driving Business Development in North India
Looking for candidates for role of BD Manager in a leading API Manufacturing firm in the Sales and Marketing department.
Be a part of a leading API manufacturing firm
Opportunity to work with one of the fastest growing organisation in the industry
Leading the west region Break Bulk segment with focus on industrial clients and MNCs
Working with one of the leading logistics company in its vertical
Industry leading pay structure while developing new vertical for company
Identify and analyse new business business development opportunities for brownfield solar projects in C&I segment
Improve and streamline Renewable energy business models and offerings including commercial, market, financing, governance and regulatory aspects
Scale up your profile being a part of a major Renewable Energy company in India
Carrying Business Development in solar power with focus on greenfield projects
Supporting the company in formulating a long term Regional Business Development Strategy.


Challenging Opportunity with leading Fintech
Growth Opportunity in BD and Key Account Manager Role
This role is focused on generating revenue from the OTAs, TMCs and travel technology sector in India and other parts of South Asia. The ideal candidate should have a proven track record of meeting sales quota, be goal oriented, have a growth mindset and is comfortable working in a fast-paced environment.
Lead the business development for data analytics firm in aviation and aerospace
Develop India team and business for a leading European MNC
Bangalore Urban
Permanent
Looking for an experienced industry professional with great Business development skills to grow the business for the client. It is an IC role based out of Bangalore. The role expects t