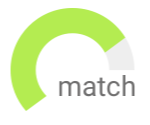 Haven't found the job you are looking for? Use our new smart new Job Match tool to find your next opportunity.
Lead the identification, selection and negotiation of inorganic growth opportunities that are part of the development of the company's growth agenda in petrochemicals and refining.
Opportunity to work with a leading Oil & Gas MNC
Good paymaster
Bangalore Urban
Permanent
Liaise with partners and customers, for successful achievement of business objectives, and revenue generation.

Own the end to end sales cycle, from prospecting to closure.
Opportunity to work with a high growth US based software organisation
Work closely with the Sales Head, and be a part of the core team
Bangalore Urban
Permanent
Be the first employee for a global organisation in India, and drive the creation of a multi-sided business data driven ecosystem
Hunt for new business avenues, and liaise with remote support teams, for revenue generation in the India charters
Be the first employee in India for a global organisation
Work with some of the best minds in the industry
Be the single point of contact for existing clientele and grow the business from the same

Liaise with multiple stakeholders inside the assigned accounts with the objective of exploring new business opportunities
Work with one of the most renowned IT services provider for Telecom companies
Onsite opportunity
Lead the organisation through product range into metal working fluids, paint shop materials with an eye to providing greater value to its vast customer base
Work for a MNC in Corrosion Preventive Products & Metal Working Fluilds for Auto
Handle OEM & Channel for metal working, surface treatment, paint shop products
Acquire new logos in the designated territory
Help Telco / DSP clients in their digital transformation journey
Be a part of one of the premier solution providers to the global telco industry
Onsite opportunity
Opportunity to lead and execute all In-Licensing and Out-Licensing opportunities
Reach out to potential partners in India and International market
Leading Indian Pharma company
Opportunity to lead and execute all In-Licensing and Out-Licensing opportunnity
Work on Business development for the fertilisers business on the institutional and B2B side, and generate demand
Macro planning & execution for business development to establish long term relation with Key clients for sustainable business generation
Opportunity to lead the government and corporate Farming Business-Pan India
Work for an Industry leader, in a cross functional Leadership Level Position
Challenging Opportunity with leading Fintech

Growth Opportunity in BD and Key Account Manager Role
Challenging Opportunity with leading Fintech
Growth Opportunity in BD and Key Account Manager Role