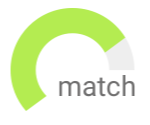 Haven't found the job you are looking for? Use our new smart new Job Match tool to find your next opportunity.
Bangalore Urban
Permanent
INR5,000,000 - INR5,001,000 per year
Responsible for the entire architectural design and Sustainability- related scope work cluster (except MEPSL) for the assigned projects across pan India and will have end to end design accountability. He/she will work closely with all cross functional teams, International and local Consultants and facilitate to provide complete design package for execution and take ownership of the same.
Lead efforts for a prominent developer
Conducive working environment for employees and offers fast track growth
Responsible for the development and implementation of the overall strategy and P/L for the region. The position requires general management experience with proven record of accomplishment in commercial roles in a mix of local and international positions. The role also requires experience with matrixed organizations to support the execution of operations, acquisitions and manufacturing plans. Work in concert with Corporate Growth Leaders.
Identify avenues & build business plans. Drive aggressive execution strategy.
Work across cultures and get things done while modeling company values.
General Manager for Sales would be required to Hunt and Farm for key accounts and drive business from them.

He/She will be responsible to partner and crack deals with CXO's and drive revenue pan India.

The job entails the candidate to sell Tech enabled solutions such as Warehouse Management System, OMS and ERP.
Opportunity to work in a leading Ecommerce enabler and Logitech firm
Opportunity to manage and grow large accounts
Will be responsible for Pan India PnL
Should be very strong in People Management
Will be responsible to build and maintain relationship with Lines/NVOCC
Opportunity to work with one of the fastest growing Logistics company
Pan India leadership role
Excellent opportunity to work with a leading Indian retailer
Work with a rapidly growing organisation
Excellent opportunity to work with a leading Indian retailer
Work with a rapidly growing organisation
To effectively oversee the various legal aspects of the business. The candidate will be responsible to negotiate, draft contracts and ensure it is in line with the Company policies including compliances and litigation
Only Candidates with 10+ years of experience apply
Only Candidates based out of Mumbai or willing to relocate apply
The role can be based out of Delhi NCR/Mumbai
Create GTM strategy and build a predictable business with magnetisation from large brand partners
Map CXO stakeholders within target companies to drive revenue growth
Opportunity to work with India's Largest Discovery Platform For Offline Retail
Opportunity to work with industry leaders
About the role: We are looking for an incumbent who can handle the brand alliancing and partnerships for EMI/ Affordability products.
Meritocratic Culture
Growth and wealth creation opportunity
The candidate is responsible to lead the technology and R&D team create a vision for integrating futuristic technologies into the business to bring efficiency in processes and create innovation in product design.

He/ She should have thorough understanding of relevant platforms and emerging technologies that can be adopted to create value for business and customer.


An opportunity to work with a new set up within a very established conglomerate
A chance to establish the technology strategy
Looking to hire GM Operations (warehouse) with 15+ years of experience in warehouse and logistics management in FMCG/Auto/OEM industry having a PG degree in SCM/Operations (Only Diversity candidates apply)
Only DIVERSITY candidates with 15+ years of exp in warehouse management apply
Only candidates with 3PL logistics experience with FMCG/Auto/OEM apply
Create job alert to receive General Manager jobs via email the minute they become available
Heading the commercial legal function, for a listed Automobile MNC
Only candidates with 18+ years of general commercial legal experience apply
Only candidates from Automobile/Pharma/Manufacturing/Chemicals/FMCG apply
To lead the project operations for a high rise and high residential project.
Work in Luxury Real Estate projects
Lead the Project Operations for a High-rise high end project
Develop underwriting strategy and guidelines and implement the same after aligning with stakeholders
Collaboration and management of different partners and relevant functions
Leading Health Insurance Brand
Growth Opportunity
Competitive Compensation
Career growth opportunity
Dy General Manager/ General Manager with at least 8 years of experience, ideally with a large size Corporate or a Law Firm having worked in Infrastructure / Construction sector.


Only Candidates with 7+ years of experience apply
Only Candidates based out of Mumbai or willing to relocate apply
· Should have an understanding of the current industry trends and must possess good negotiation skills

· Should have the ability to develop and maintain good relationships with Property Consultants, channel partners and brokers

Sound knowledge of leasing administration process
Global mindset and development opportunities
Opportunity to grow and develop into a rapidly expanding set up
Senior Manager/ Deputy General Manager Legal for the in-house legal team of a real estate platform.
Only Candidates with 4+ years of Experience Apply
Only Candidates based out of Mumbai or willing to relocate apply
Senior Manager / Deputy General Manager for the legal in-house team of a renowned Indian Manufacturing company
Only Candidates with commercial contracting experience apply
Only Candidates based out of Mumbai or willing to relocate apply
As a General Manager- Learning & Development, you will be responsible to strategise and implement learning and development initiatives aligned to Business Goals and play a massive role in defining the organisation's talent capability reporting into the L&D Head
Opportunity to join one of the fastest Food and Beverage Retail organisation
Opportunity to devise LnD strategy for the organisation
The role is to lead the function and be a part of the projects team to manage QS, Contracts for all ongoing and upcoming projects
Leading the function under the Projects Head
Opportunity to work with the leadership team on various projects
Create job alert to receive General Manager jobs via email the minute they become available