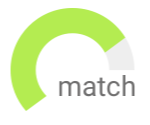 Haven't found the job you are looking for? Use our new smart new Job Match tool to find your next opportunity.
The Sales Director will drive business success by the acquisition of new mid-market and enterprise customers from all areas of the financial services industry across the whole of the Philippines. The focus of the role is mainly on acquisition of new business and closing multimillion deals.
Exciting opportunity within a fast-growing FinTech business
Join a dedicated team of experts from fintech, banking, and technology
Retail Sales Director will be leading the General Trade and Modern Trade Business in the country and leading strategy and execution of expansion of India portfolio to South Asian markets. It is a part of the India Leadership Team.
Leading strategy and execution of expansion of India portfolio to South Asia
Leading the General Trade and Modern Trade business in the country
* Experience selling to BFSI fraternity, handling larger targets is a must
* 15-24 years of experience selling to enterprise accounts and C suite
15-24 Years of experience selling to BFSI clients
This is an IC Role
The candidate would lead the Pan India business for the EMS (expense management system) line of business for the client
The candidate would lead the P&L for the entire business vertical and team
The person must have atleast 3+ years of sales team management experience
Its a National sales head role, and would be based out of Mumbai
Bangalore Urban
Permanent
Lead the global sales engine across enterprise and mid market for our client