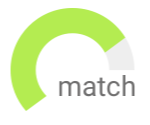 Haven't found the job you are looking for? Use our new smart new Job Match tool to find your next opportunity.
Bangalore
Permanent
INR2,500,000 - INR3,501,000 per year
The Incumbent will be responsible for regional business development, coordinating and reporting to National Sales Head. Should have good connect with the market, must have experience in the Commercial Real Estate, Commercial Property Market in the local area.
To lead Business Development for Design & Build and Design projects
Work closely with leadership team
Bangalore Urban
Permanent
INR1,500,000 - INR2,000,000 per year
Collaborate with various functions including leasing, development, legal, financing, etc.
 Analyse Real Estate Industry trends and study of commercial micro-markets.
 Preparation of periodic updates for investors and stakeholders
Opportunity to work with one of India,s prominent Retail Mall Developer
Pan India presence
The incumbent would be responsible for being the face of our most disruptive and iconic brands.
This is a consultant role for a world - class MNC.
Our client is world class manufacturer of Alcoholic Beverages.
Opportunity to become a face of some amazing beverage brands in the market.
To lead the project operations for a high rise and high residential project.
Work in Luxury Real Estate projects
Lead the Project Operations for a High-rise high end project
The incumbent will be responsible to drive recruitment for India, and APAC
Opportunity to work with senior global stakeholders
Opportunity to work on global talent acquisition projects
Strategic owner of all Enterprise Data platforms - processes, Data Architecture, Security, Applications, etc.
Lead design, execution, and operational upkeep of all Data platforms
Work on 'breakthrough' digital-and-analytics projects
Directly be working and learning from the organizational leaders
Leading the global technology delivery, governance and operations.
Responsible for project delivery, cost optimisation, risk mitigation and process improvements.
Leading the global technology delivery, governance and operations.
Responsible for cost optimization, risk mitigation and process improvements.
Bangalore Urban
Permanent
1. Book Management

2. Client Engagement

3. Product Management
Practice delivering a full range of financial products and services to client
Become a part of the investment advisory practice
* Experience in Spring/Struts, Web Services Soap/Rest, Hibernate, Spring boot and Oracle PL/SQL
* Strong understanding of the technology industry, including current and emerging solutions and trends
Experience in Spring/Struts, Web Services Soap/Rest, Hibernate, Spring boot
Developing and supporting Java and JEE based systems on UNIX/Linux environments
Bangalore Urban
Permanent
To have specialized knowledge on the Private Client Product Suite, Indian Stock Market, Indian Mutual Funds, Diversified nature of Indian Real Estate market, Fixed income and alternate assets classes like Hedge funds, Structured products, HNI: Investment Banking & Estate Planning
Platform with Diverse Capabilities
Unique & customized solutions beyond conventional wealth management solutions
Create job alert to receive Bangalore jobs via email the minute they become available
Our client is one of the World's biggest retail brand.
Our client is known for employee centricity.
Understanding of queue monitoring, queue debugging, and analysis of SMq2/SMq1 in both ECC and decentralized EWM Systems.
Be a part of the technology team of a renowned brand
Phenomenal work environment, with massive ownership and excellent growth
Bangalore Urban
Permanent
* Create and execute monthly and annual PR plans and strategies.

* Establishing and maintaining direct media relations with relevant media and influencers and bloggers


Drive the PR engine for a fast growing fintech
Competitive salary, with other employment perks
Bangalore Urban
Permanent
As a regional sales manager, the key job purpose is to provide leadership to a specific geographic region on the following parameters: 1. Sales strategy, 2. People, 3. Process adherence and 4. Execution. This role reports into the Director of Sales and is based out of Bangalore.
An excellent opportunity to lead a fast growing business
An excellent opportunity to lead a large team
Bangalore Urban
Permanent
Drive end to end successful implementation of the organisation's platform and services with partner clients
Formulate business strategy at the company level as part of the senior leadership team
Lead the entire operations for our client and work with the founders
Become a part of one of the fastest growing FinTech start-ups
Bangalore
Permanent
INR4,000,000 - INR4,500,000 per year
An accomplished data engineer with hands-on experience in BFSI domain building and managing data pipelines, data architecture and good experience in AWS.
Over all 4+ years of experience in Automation Testing.
3+ Years of experience in Cypress framework.
3+ Yrs of experience in Cypress Automation
Contract to Hire position
Bangalore Urban
Permanent
You will be a Data Scientist to advance our data science & machine learning models in order to extract layers of intelligence from vast quantities of structured and unstructured data ((Patient, Physician, Health Systems, AZ Internal Sales and Marketing Data , Scientific content, Social etc. )
Opportunity to work with a global brand.
Rise to the challenge of shaping future of an evolving business in the techology
Bangalore Urban
Permanent
Our client is looking for a leader and an executor for their sales function with a focus on driving revenue and growth. The director will lead a high performing sales team and cross functionally work with other departments in the organisation.
Lead the country sales engine for a Logistics Tech SAAS product organisation
Immense opportunity to work and grow
Create job alert to receive Bangalore jobs via email the minute they become available