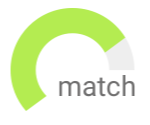 Haven't found the job you are looking for? Use our new smart new Job Match tool to find your next opportunity.
The Director of Engineering will work with the engineering, product, and other businesses to scale-up the organization growth & deliver exceptional tech-experience to all our end-users.
Work closely with the Head of Engineering to drive the technology mandate
Responsible for driving the entire technology delivery across multiple products
Our client is looking for an Analytics Head where the candidate will be managing a team of business/data analysts responsible for driving data backed business decisions through deep analysis and insights/model generation. They will be closely working with leaders across Product, Business, Marketing etc.
High Growth Opportunity in a Fast Paced Environment
Opportunity to shape and implement Advanced Analytics Strategies of the Company
Achieving Revenue targets including F&B and Banquet Revenue Targets

Achieving Employee Engagement through Management of Attrition, Engaging in Team Management and Performance
To work with one the India's leading organization
Chance to work with a highly growing brand
As a Backend Engineer, you would be required to interact with stakeholders, design and develop API's. Optimisation of the code and implementing the data storage solutions.
One of the leading Gaming platform
Opportunity to work on a role providing an accelerated career path
Become a part of the Employee Relations team of a leading Internet company
Work closely with senior stakeholders within the company
Chance to work with a globally leading Internet company
Ability to have a growing career in a fast paced organization
Responsible for driving innovative ideas, managing strategic marketing plans for each product. You will be working in a fast-paced environment which will require you to take initiatives, manage multiple projects, and work under tight timeframes.
Opportunity to work on new and challenging problems and innovate
Get complete ownership of the product and a chance to conceptualize & implement