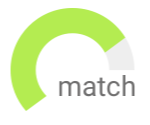 Haven't found the job you are looking for? Use our new smart new Job Match tool to find your next opportunity.
As a leading voice of the state, the agency is responsible for the delivery of the State Visitor Economy Strategy in partnership with Government & Industry. It is also the major investor in other major IP's for the purpose of securing more international and domestic conventions, incentive travel reward programs, corporate events and exhibitions for the city and the state.
Leads India operations to grow tourism, business events & expenditure into State
Achieve tourism goals and visitor economy strategy
Gurgaon
Permanent
Work from Home or Hybrid
As a part of the Group Services team, Director - Business Technology Services will be responsible for management of commercial application portfolio including multiple programs, projects and enhancements to meet identified business needs, acquiring and utilising the necessary resources and skills from vendors / partners, within agreed parameters of cost, timescales, and quality.
Opportunity to be part of a Excellent Brand
Leadership Role
The role is responsible for the overall execution of the HR strategy and consolidation of HR processes to prepare for growth.

An important initiative will be to benchmark HR processes within the industry and create a robust and competitive HR advantage within the F&B industry
Opportunity tocreate a robust and competitive HR advantage within F&B industry
Execute strategic imperative and provide inputs to HR strategy
To provide a wide range of leadership, management & professional skills development and learning interventions to employees across the organization. To design, develop and deliver impeccable and immersive learning programs that specifically address the needs of our stakeholders
Expertise in identifying business challenges, development needs and creating /
Ability to build strong relationships across the organization
Manage end-user computing end-points and supporting services with a continuous trade-off between lowest cost-base, maximum performance and optimal user satisfaction.
Opportunity to be part of a Excellent Brand
Leadership Role
This is a Head Learning & Development role based in Mumbai. Opportunity to manage a large team while directly reporting to the HR Director, India.
Opportunity to manage a team
Work with India's top integrated facility management service provider