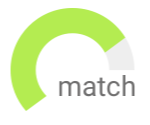 Haven't found the job you are looking for? Use our new smart new Job Match tool to find your next opportunity.
The purpose of the role is to design, implement, maintain, and continuously improve the best Enterprise IT Architecture to support the business with achieving its strategic and financial objectives. The job holders reports to the Chief Transformation Officer and is a member of the Senior Management Committee of the company.
Become a part of a large scale digital transformation in a pivotal role
Significant growth and upward mobility opportunities
Reporting to the COO, the role holder will be responsible for setting and executing the technology vision of the organization
Experience leading cross-cultural teams across the IT ecosystem
Infrastructure, IT operations and Application development experience is a must
Building a 'Clinical Core Operational Hub' that would cater to global clinical operations involving, and not limited to -- Expansion to EHR
- Exploring on Value Based Care, Medical Documentation etc.
- End-End Clinical Applications workflow at every Ministries
- Interoperability Offerings from HL7 standards to FHIR technology
- Engineering mindset leveraging process and technology in accelerate digital transformation
Opportunity to build and lead largest clinical platform globally
Looking for strong engineering leaders with global experience in US healthcare
Noida
Permanent
Work from Home or Hybrid
We are looking for a CTO with over 20 years of industry experience to lead the Digital business unit. You should have progressive cross-industry experience in digital, management consulting and IT services with focus on strategy development, digital transformation, large-scale program / project management, IT operations and cost optimization.
MNC Organization
Leadership role
We are looking for an experienced Head IT to oversee India IT function, who will be responsible for
creating IT strategy and roadmap and manage the company's information and technology operations
and the implementation of new IT systems and policies.
Leadership role
Large organization
The ideal candidate should have a strong background in UX (user experience), stellar communication and stakeholder management skills. Being strong in UI (user interface) would also be helpfulThe person in this role may also be involved in hands-on work and overseeing the category as a wholeLocation - Mumbai preferred, open to Bangalore and Gurgaon as well
The candidate gets to lead a team and a category
The candidate gets to lead the development of innovative digital products.
Delhi
Permanent
Work from Home or Hybrid
Looking for digital officer with strong experience in digital transformation and application development.Experience in product roadmap, application development, product growth, process roadmap.
Looking for digital officer with strong experience in digital transformation
Experience in product roadmap, application development, product growth
Technology leader to implement and maintain platforms through infrastructure & network, data engineering & data architecture along with digital transformation initiatives
Adept to new technology trends and have a agile way of work to move quickly with change
Senior leadership role to drive technology for the organization
Opportunity to work on the cutting edge-technology and powerful platform
Head technology operations and systems for the organisation

Work with senior stakeholders internally and at customer end to deliver solution
Head technology operations and systems for the organisation
Work with senior stakeholders internally and at customer end to deliver solution
Create job alert to receive Cio jobs via email the minute they become available
The role must be a leader with an experience managing the overall Retail IT for an organization
18+ years leading IT engagements for Retail setups
Experience in omni-channel, e-commerce and SFA is required
Opportunity to be a part of a global MNC and FMCG giant
Opportunity to lead global agenda for Digital Transformation of Supply Chain
Opportunity to be a part of a global MNC and FMCG giant
Opportunity to lead global agenda for Digital Transformation of Supply Chain
Bangalore Urban
Permanent
Own and scale the technology landscape for the business
Lead the engineering team to create cutting edge competitive advantage
Drive innovations and establish technological vision, growth, and strategies
Evaluate and implement new systems and infrastructure
An opportunity to work with an industry pioneer to strengthen their engineering discipline and bring in mature engineering practices to the table

A chance to directly work with the founders to impact business directly through technology
An opportunity to lead the engineering function with a leading UAV manufacturer
A chance to work with the leadership in defining the engineering vision
Lead the technology hub of a global FMCG organisation and create a COE while driving innovation
Scale up the enterprise technology centre
High growth environment
The role holder would be working directly with the CEO & Founders and act as both a technology and business expert, making decisions impacting current and future operations
Passionate engineering leader who can drive the technology vision
Executing strategic decisions to establish growth plans and
Product Ownership - Defining product vision and applying cards business acumen and insights to planning and execution of customer programs
Opportunity to be part of a Excellent Brand
Leadership Role
Opportunity to be part of a leading Indian MNC
Leadership opportunity with high accountability
Opportunity to be part of a leading Indian MNC
Leadership opportunity with high accountability
Lead the complete engineering division owning the technology by driving high growth and scaling up the engineering team
Lead the complete engineering and product division
Be a party of a high growth start-up
Candidates who have worked with NBFC-MFI/ MFI/BANK at Middle and Senior level Position
Candidates from BFSI, MFI, NBFC background
Willing to relocate to Varanasi
Create job alert to receive Cio jobs via email the minute they become available