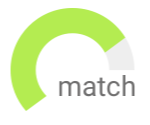 Haven't found the job you are looking for? Use our new smart new Job Match tool to find your next opportunity.
Chance to work at a managerial position for the marketing team. Cross-collaborating with multiple stakeholders and becoming an integral part in the growth journey of the company while being appropriately rewarded for the same.

Opportunity to be a part of a fast pace growing edtech startup
Be part of the most vibrant and transparent work culture policy.
Lead the entire marketing function and set up the inbound demand generation engine
This is a team management role
Head the marketing function for the global charter
The role is based out of Bangalore
Bangalore Urban
Permanent
We are looking for a Performance Marketing Manager who can create and execute a paid marketing strategy to meet the overall business goals. Our ideal candidate is an experienced professional with proven success in the field.
Great opportunity for people having a strong background in Marketing
Immense opportunity to work and grow
Lead the field marketing activities across geographies
Preferably looking at candidates with a heavy offline field marketing exposure
5-7 years of experience running field marketing activities
This is an IC role
Bangalore Urban
Permanent
Our client is looking for a marketing professional to built customer advocacy and campaigns around the product and provide a platform to customers to become the brand ambassadors.
Opportunity to work with a fast growing tech company
Opportunity to work with a renowned senior leadership
The Head of Marketing will be a part of the core team. She/He will be responsible for helping achieve the vision of the company by devising the overall marketing and user acquisition strategies for India and global markets


A chance to work with a rapidly scaling start-up
A chance to be a part of the leadership team