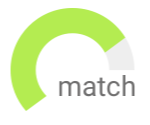 Haven't found the job you are looking for? Use our new smart new Job Match tool to find your next opportunity.
As the Finance Controller, you would be responsible for streamlining financial processes, develop new SOPs with the focus on profitability and look after financial reporting and taxation (direct and indirect).
Candidates only from trading MNCs only
Candidate should be hands on with accounts, taxation and business partnering
As the Finance Manager, you would report to the CEO and look after the whole of Indian operations, right from accounting, tax to financial planning and strategy.
Chartered Accountants with 8+ years of experience in a dynamic environment
You should be hands on and up for ad hoc projects and assignments
Mumbai City
Permanent
INR5,000,000 - INR6,000,000
As Head of Finance, you will be responsible for all aspects of financial management and governance. To provide financial accounting and reporting activities, raise quality of business performance and optimise the liquidity position. You will be interacting actively with colleagues, customers, suppliers and all other stakeholders.
Head Finance for a reputed MNC venturing into India market
Work with global stakeholders managing all aspects of finance and strategy
Mumbai City
Permanent
INR3,000,000 - INR3,500,000
The ideal candidate will be responsible to ensure smooth compliance of Accounting, Auditing, MIS
You will be responsible for Accounting, Auditing, MIS and compliances
Work extensively with functions like Operations, IT, HR, Sales, etc.
1. Ensure roll out of Controlling Framework for India in terms of appropriate Budgets, update of actuals

2. Monitor Projects from Project Controlling perspective

3. Support business on New Projects & New Products development
Monitor and control all large scale projects
Roll out a controlling framework in terms of budgets, manufacturing, etc.
Mumbai City
Permanent
INR4,500,000 - INR5,500,000
The Business Controller will be responsible for heading the FP&A and Business Finance function of the organization including all commercial matters
Succession Planning to CFO
Lead finance function for a reputed UK based MNC