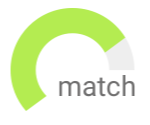 Haven't found the job you are looking for? Use our new smart new Job Match tool to find your next opportunity.
Chandigarh
Permanent
INR3,500,000 - INR5,000,000 per year
Our client is looking to hire a site supply chain manager who is proficient in managing production planning, warehouse and stores
Only candidates with 8+ years of experience in F&B/Pharma industry should apply
Only candidates with production planning experience at factory should apply
The role would be responsible for program management in the supply chain domain for various electronics/semiconductor components
Only Engineers with 12+yrs of exp in procurement of electronics components apply
Only candidates with 5+ yrs of experience in Program Management apply
Delhi
Permanent
INR4,000,000 - INR4,001,000 per year
The incumbent will be responsible for driving end-to-end HR agendas for 5 manufacturing units spread across India, whilst ensuring manufacturing process excellence for current and upcoming units. S/he will also be responsible for managing the supply chain function.
Lead the HR agenda for the manufacturing units at the corporate level
Craft the growth journey of pan India manufacturing plants
- Lead the complete HR portfolio for a fast growing logistics enabler reporting directly into the CEO's office

- Drive Talent Acquisition and HR strategy for the company
Directly work with the leadership team
Drive the entire Talent Acquisition and HR strategy for the company
The role is designed in a way that enables the global parent organisation to set-up the Supply Chain Innovation Hub in Navi Mumbai, and build a team to transition work from different geographies to India.

The Manager / Senior Manger Supply Chain Innovation Hub will be responsible for the development, support, and enhancement of the Supply Chain team, and work with other key functional teams, to drive technology transformation and data optimisation.
An opportunity to work for a leading and growing MNC
An opportunity to manage regional supply chain function across for an MNC
Mumbai Suburban
Permanent
Senior Manager - Customer Service, Logistics Distribution and Supply Chain, Mumbai Suburban:

Ensure overall delivery and quality of the business offerings to customers.

Review and improve organizational effectiveness by developing processes, overseeing employees, establishing a highly motivated work environment, and creating innovative approaches for improvement.
An opportunity to work for a leading MNC in the liner shipping space
Fast-paced career growth and opportunities to explore other internal roles