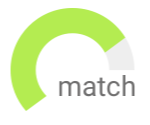 Haven't found the job you are looking for? Use our new smart new Job Match tool to find your next opportunity.
Jamnagar
Permanent
INR4,000,000 - INR5,000,000
Head of Logistics function for Petchem business
Only candidates with logistics exp. of atleast 15 years apply
Only candidates with atleast 3-5 years of exp. in Petrochemical industry apply
Head of Logistics to manage domestic and international material movement in a specialised engineering organisation


Only candidates with 15+ years of experience in engineering/mfg. industry apply
Only candidates with exp. in managing domestic & international logistics apply
Head India business for a global MNC in the Health care and Life sciences sector.

Leverage the expertise in the Health care Supply chain and crack major deals with your team.
Opportunity to move into a Leadership Sales position for a global MNC
Opportunity to use your supply chain expertise to help crack major deals
Head of Logistics services business reporting into the CXO
Candidates with extensive big box logistics exp.& overall 8-14 yrs exp. apply
Candidates with MBA in Supply Chain function rom a Tier 1 institute apply
Bangalore Urban
Permanent
The APAC marketing leader would lead a cross-functional team across geographies to lead the marketing initiatives with the target of driving revenue in the region
The marketing leader will be responsible for supporting the global marketing operations
The candidate must have 10+ years of IT marketing experience
Must have managed geographies beyond India
Develop a 3-5 year market coverage plan classified across sectors and key accounts in each sector.

Identify and engage with new clients across industries.
Opportunity to work with a leading Logistics MNC
Strong sales strategy exposure
Deep dive on existing business lines/ specific segments as needed to help resolve emerging issues

Assist management in the preparation of business plans, reports, budgets and forecast

Day to day basis manage and lead interactions within the strategy group and external stakeholders
Opportunity to work with India's leading logistics company
Strong networking exposure