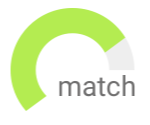 Haven't found the job you are looking for? Use our new smart new Job Match tool to find your next opportunity.
Our reputable Client invests growth equity in privately negotiated opportunities across listed, private equity and State-Owned Enterprise assets.
Newly created role with succession plan to take up Managing Director position
Established business with thousand millions of net asset value in SEA region
Join this business as the business becomes a trusting partner for local and international investors and deliver impressive long-term results in Vietnam's asset management market.
Well established and thriving investment management firm
Extensive learning and development opportunities
Bangalore Urban
Permanent
Own the entire strategy function in a fast growing Blockchain Infrastructure organization operating at a Global level.

Client exposure, along with working directly with the founders on strategic initiatives.
Drive the overall strategy engine in a global setup.
Work directly with the founders.
As Head of Recruitment, you will be leading end-to-end recruitment process, for a Recruitment Consultancy Company that focuses on the financial sector
In a strategic capacity, you will be liaising with and managing clients based across the globe
Opportunity to lead the recruitment process in a fast scaling company
Opportunity to work with the leadership and overlook a global client base
Partner with senior stakeholders within Client organizations in determining and anticipating their human capital requirements. Manage a spectrum of clients in Fortune-500, Large & Small Enterprises and SMBs, in the BFSI domain (Banks, NBFCs, Fintech firms, Insurance Companies, PE/VC funds)
Opportunity to work with market leaders in the recruitment space
Effective use of BFSI knowledge for consultative selling to clients
Lead the technology team and build scalable products
Full Stack hands-on experience in Python, Java/NodeJs, React JS, MongoDB, cloud technology
Opportunity to work on latest technology stacks
Drive milestones for the company initiatives
Lead a technology team and help the team in building a product which would increase the sales of the organisation
Proactively work on designing, developing, deploying and maintaining the product end -to- end.
Drive the product which will be having direct impact on the business
Opportunity to work on the latest technology
360-degree role requiring Business Development & leadership-level recruitment in the financial services domain.
Meritocratic culture
Career growth opportunity
Lead the Sales Planning and R&R for a leading Financial Services setup in India
Leadership role
Meritocratic Culture
Bangalore Urban
Permanent
INR5,001,000 - INR6,000,000 per year
Manage the end to end of Finance controllership function looking after the accounting , operation, and taxation reporting into the CFO
Opportunity to be a part of a well known startup
Lead the Controllership Function
Create job alert to receive Financial Services jobs via email the minute they become available
Mumbai City
Permanent
Work from Home or Hybrid
- Develop expertise in area of work, maintain relationships with existing clients, cater to the specific hiring requirements of functional managers/ CFO/ CEO's
- Acquire and develop your own portfolio of clients and candidates through networking and commercial actions within the assigned sector - Banks, NBFCs/ HFCs, Fintechs, Private equity/ Venture Capital/ Asset Management / Payment Services/ Consulting firms, Rating agencies


Meritocratic growth, flexible working, unlimited growth potential
Passionate about customer service, add value to an organization's growth path
Responsible for designing critical data systems in consultation with Business and ES partners
Leading in the application of leading-edge solutions against business opportunities
One of the largest life insurance companies in the world
Global footprint including Canada, US, UK, China, India, Singapore etc
National Sales Head role with a fast-growing Fintech to lead their core business vertical
Drive strategic initiatives within the team. Leadership and high visibility role
Work directly with the founders
Experience with SQL, data visualization tools, and machine learning is Experience with SQL, data visualization tools, and machine learning is a plus.

Strong Statistical skiils
Good Work Culture
Excellent Career Growth Opportunity
Looking for candidates who have strategic -Hands on experience in raising debt from banks/FII/FI and also through Private Placement and Public Issue of NCDs.
Opportunity to work with a leading micro-finance company
Competitive Compensation
Looking for candidates for the position of Customer Service Lead having experience in customer experience strategy, customer relationship management, customer delight and customer communication. Experience in B2C interface is a must and the candidate must possess experience in physical interaction with the clients.
Opportunity to work directly with the founders
Competitive Compensation
Delhi
Permanent
Work from Home or Hybrid
As Head of Business Finance, you would be responsible for setting up the FP&A function, focusing on long range strategy, pricing, budgeting, forecasting, planning, competition analysis, driving bottom line improvement strategies and special projects with CFO and MD.
Responsible for setting FP&A function, focusing on long range strategy, pricing
Reports to the CFO of the Fintech
* Strong solution architectural experience, should be able to devise blueprints basis working with head of architecture and enterprise heads
* Blend of techno-functional experience, understanding of IT landscape for lending, applications and integration of applications
Good Work Culture
Excellent Career Growth Opportunity
India
Permanent
Work from Home or Hybrid
We are looking for Senior Product Leaders to lead a high impact portfolio of products in payments space. You will work with cross functional stakeholders to drive the product strategy, road-map and execution of your product area. Successful product leaders are extremely customer focused, creative thinkers, hustlers who enjoy leading high calibre product teams in a fast-paced environment and get work done.
Opportunity to work on full stack payment solutions for consumers
Competitive Compensation
Head of Finance will be responsible for supervising all Financial tasks of the company and ensure the company uses capital and resources beneficially
Opportunity to work with industry leaders
Competitive Compensation
Create job alert to receive Financial Services jobs via email the minute they become available