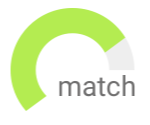 Haven't found the job you are looking for? Use our new smart new Job Match tool to find your next opportunity.
Chennai
Permanent
INR1,800,000 - INR3,000,000 per year
Lead Generation, Evaluation of lease/outright offers, Negotiating terms & commercials, and deal closure
* Maintaining constant contact with brokers, consultants, tenants to ensure timely execution of leases,
amendments, temporary leases and terminations if required.
Opportunity to work with one of India,s biggest real estate Developer
Pan India presence and Debt free company
Reporting to the COO, the role holder will be responsible for setting and executing the technology vision of the organization
Experience leading cross-cultural teams across the IT ecosystem
Infrastructure, IT operations and Application development experience is a must


Strategizing & driving growth plans for the branch


Responsible for delivering Branch budget
Opportunity to head a P&L responsibility
Opportunity to work with an Indian Freight Company ranking top 10 in Air Freight
The position is responsible for leading the commercial/business finance function for the client
To be a part of fast growth & meritorious environment
To lead the commercial finance function for a leading business
You will be responsible for end to end business consulting, technology leadership, understanding the technology and enterprise architecture landscape.
Lead the development of Architecture Roadmaps and Blueprints
Be a thought leader and provide technical expertise to a global team
The opportunity is to be a global process owner for the entire F&A operations, for a newly set-up shared service function
To be a part of fast growth & meritorious environment
To lead the global processes for a newly set-up Shared Service Function
Work along with the VP Sales to scale the sales function for the US market
This will be an IC role, for closing Enterprise accounts in the US market
Individual contributor role, closing deals for the US Market
This will be a work from office opportunity, based out of Chennai
A team of deep specialists, our skills range from mathematics to computation. Our diversity is our strength. We turn complex information into life-changing and practical insights, every day. Our progressive operating model means that we stay at the forefront. Evolving and learning from what we're seeing externally.
Turning complex information into life-changing and practical insights, every day
Work with Auto ML in developing models based on AWS/Google Cloud Auto ML service
The role holder will be a Program Leader interacting with BU leads globally and formulate a transformation strategy for optimum operations
Dynamic leader with excellent communication and presentation skills
Program Manager with a knack of deriving insights and dashboarding experience
Our client is looking to hire a office leasing professional to manage their portfolio in Chennai/Hyderabad
Opportunity to work with a grade A real estate developer
Opportunity to lead a city for a leading real estate developer
Create job alert to receive Chennai jobs via email the minute they become available
Our client is looking for a dynamic sales professional whose got experience selling to corporate. The candidate would be responsible for driving continuous sales, bringing in new logos, building and maintaining relationships with stakeholders.
An opportunity to be a part of a fast paced HRTech company
Industry leading compensation
Building & maintaining relationships with schools and colleges across the zone by having a strong working relationship with key decision makers of the institutes
Target to build an ecosystem for the Zone which can contribute towards the growth of student recruitment in the Zone
Meet annual Zonal targets of tie- ups and MOUs with educational institutions for student placements
Be part of a global leader in international education services
Engage with key stakeholders of top educational institutes of the country
The candidate will be managing the end to end of treasury and will be reporting into the Group CFO.
Opportunity to be a part of Huge MNC congolomerate
Lead the treasury function
Chennai
Permanent
INR80 - INR90 per year
Opportunity to Lead Shared Service HR Operations - Globally for a Leading Financial Services Company.

Location - Chennai / Mumbai
Opportunity to work with a leading Multinational Financial Service Company
Opportunity to lead the Shared Service HR Operations - Globally
Chennai
Permanent
Work from Home or Hybrid
As the Head of the Product Engineering Department, you will be responsible for building and delivering great enterprise products and platforms by managing diverse Engineering teams, setting goals, budgets and timelines for various products.
Be a part of the leadership team of a market leading business
Drive a team of high performing individuals to build a high-end product
The Financial Planning and Analysis (FP&A) Manager, APAC is involved in full spectrum of financial planning and reporting activities in APAC region.

This role will report to the Finance Director

Key responsibilities include monthly reporting, forecasting, budgeting, cost reduction analysis, and preparation of operational performance and management reports
Opportunity to be part of a high growth Company
To be an integral part of the Finance function
Chennai
Permanent
INR8,000,000 - INR8,001,000 per year
Lead the entire controllership function consisting of Financial Reporting, Treasury, Taxation, Financial planning & Analysis, Shared Services, Subsidy and specific SBU finance. It will also include corporate controls, compliance and driving IT and automation.
Opportunity to be a part of Huge listed Indian conglomerate
Lead the Controllership Function
Job Location: Chennai / Gurgaon
Establish a high standard for productivity, quality, and customer service along with defining user guidelines.
Develop company systems for customer interaction and voice response, and control the implementation process.
Chance to work with a Fortune 500 company.
Drive the entire Customer Service Operations Strategy for the organisation.
The analytical project group leader role will be completely accountable for typically 3 biologics projects that will involve development, approval as well as life cycle management activities. The candidate will lead the three main analytical functions that comprises of Physico-chemical characterization, in vitro functional characterization and analytical technology transfer of batch/lot release methods to QC.
An opportunity to work with a leading global innovative biosimilars company
Work in a growth driven culture that gives you opportunities to break new ground
Responsible for driving end-to-end operations of the hospital.

Key focus areas : standardising processes, managing footfall, lead conversion metrics, customer experience, people management, stakeholder management, managing other allied functions such as laboratory, counsellors, ensuring conversion, target achievement.
Opportunity to work with fastest growing organization in healthcare industry
Best industry compensation and opportunity to grow exponentially
Create job alert to receive Chennai jobs via email the minute they become available