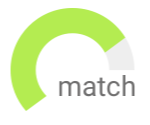 Haven't found the job you are looking for? Use our new smart new Job Match tool to find your next opportunity.
Looking to hire for a leadership position (VP Sourcing) in direct-to-consumer brand with candidate having minimum 8 years of experience in apparel sourcing.
Candidates with min 8 yrs of experience in end-to-end apparel sourcing apply
Candidates with excellent apparel supplier relations apply
This role is responsible to lead the Strategic Sourcing , Supply Chain Business Manager responsibilities in Direct and Indirect commodities. As Sr. Mgr, you will have an opportunity to work across organization on defining Supply Chain Strategies, developing an organization to leverage highest value, manage operations excellence and driving continues process improvement projects.
Only candidates with both Direct and Indirect sourcing exp. in MNCs apply
Only candidates from Electrical, Automation and Equipment Mfg industries apply
Only candidates with minimum 8+ years of experience should apply.

Only candidates with Last Mile/fleet management experience should apply.
Great Remuneration along with ESOP's.
Opportunity to work in an exponentially growing logistics company.
Bangalore
Permanent
INR3,000,000 - INR4,000,000
Customer Service Manager to service the order management requests of the global customers in two regions across the globe.
Only candidates experienced in servicing customers outside India apply
Only candidates with experience in SAP sales and distribution module apply
Bangalore Urban
Permanent
Looking for a Partner Program Manager, responsible for end-to-end activities of service partners for an Electrical Manufacturing company and will be based out of Bangalore.
Only Graduates with 15 years of experience in working with service partner apply
Only candidates from the electronics manufacturing/servicing industry apply