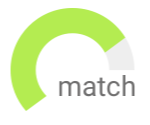 Haven't found the job you are looking for? Use our new smart new Job Match tool to find your next opportunity.
Need someone well conversant with ATL, BTL activities.

TVC, OOH, news paper campaign, print publication.

At the same time can coordinate Digital Marketing too.

Conversant with current technologies.

Capable of handling a team- designer, graphic artist, content writer.


An opportunity to work in one of the fastest growing industries in India
An opportunity to handle marketing for a compnay looking to scale up
Manage and lead day to day Pan India Lab operations


Ensure quality control and quality assessment program are established
Responsible for the overall operation and administration of the laboratory
Work closely with commercial and technical leadership team
Bangalore Urban
Permanent
To head the marketing for Life Science Biology, Diagnostic Solution & Gene Editing business
To lead a team of 7 people directly
Opportunity to Lead & Direct all aspects of Marketing for a Life Sciences MNC
Opportunity to lead Marketing for LS-Biology, Diagnostic sol'n & Gene Editing BU
If you are passionate about Data Science to drive innovation, to build solutions and technologies. And if you would like to bring about a strong sense partnership and collaboration then this is the job for you. This is an opportunity to develop and deliver groundbreaking solutions by using the power of data and digital.
Opportunity to be a part of the Innovation labs
Opportunity to be a part of a Global Organisation
Reporting to the Managing Director, this person will be launching a new business of Esoteric testing for the company.
An opportunity to lead a new business for a well established Diagnostics firm
An opportunity to join a fast growing firm
Bangalore Urban
Permanent
Own complex problems that span across multiple teams and develop technical solutions to common business problems
Drive solutions across teams with product management, relevant development teams, and software leadership
Opportunity to be part of a large Global Life Sciences Organziation
Work with an agile technology team on cutting edge technologies
You will be front ending the Product Growth team with a focus on growth of the acquisition channels along with retention by assuring that your product fits the market requirements. You will also hire your team to achieve profitable results
Be a core member of a fast-growing healthcare business
Opportunity own the entire Product Growth team
Responsible for driving Sales and Marketing for Clinical Diagnostics Business
Manage sales team selling specialized and super-specialized diagnostics to Oncologists, Geneticists, Fertility specialists, and into the hospitals
Opportunity to lead the Sales and Marketing
Part of a high growth Speciality Diagnostics space
Identify key stakeholders across various segments in Public Administration for engagement.
Identify and engage with stakeholders who are formulating guidelines and workflows relevant to the business
Strategize implementation and adoption with identified segment and stakeholder requirements
Achieving plan numbers and responsible for driving sales.
An opportunity to work with global leader in Diagnostics
An opppurtunity to launch innovative products for the company
The candidate will be responsible for molecular assay developments and the production of these molecular diagnostics assays
Global exposure
Opportunity to work with an MNC
Create job alert to receive Life Sciences Diagnostics jobs via email the minute they become available
The job entails managing the sales for the North & West Region of India, focusing on government accounts, tender business and public health bodies.
Opportunity to be part of an established MNC scaling up operations in India
Opportunity to manage an entire region for an upcoming division